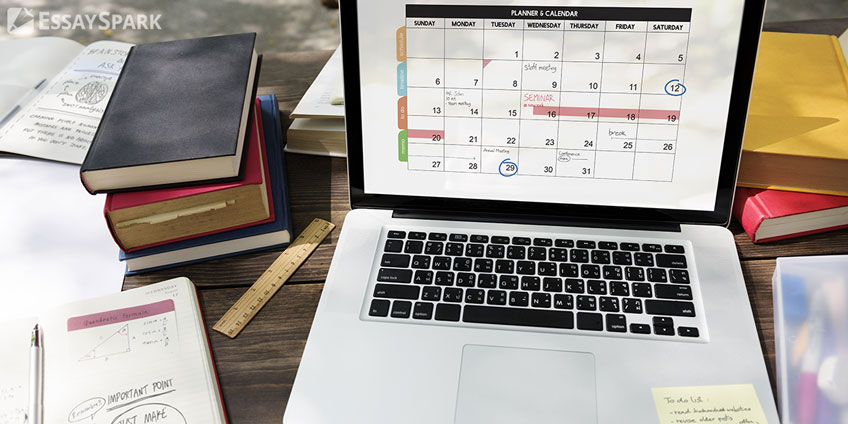 The main secret of having enough time for all things is to plan the day correctly. If you set certain habits that you will follow every day in order to establish a productive schedule, you may get enough time for your hobbies or activities that bring you pleasure. The custom to order essays on essayspark.com may become the first useful habit. But this is only the beginning. Follow our simple rules.
Set a Schedule
The first step to start planning your life effectively is to create a to-do list. While you are writing down all the tasks you wish to do, you should set a schedule. Plan the time for each task, estimate roughly how much time you will spend on doing each of them, define what is the most appropriate time for each activity (the morning time is generally more productive than the end of the day).
Make It Flexible
Your schedule does not have to be strictly set. Probably you already know that some urgent issues may arise during your day, but do not forget that anything that seems impossible to postpone may be postponed. Do not focus completely on a strict schedule and assume that your planning may change. You can take into account the unforeseen events to be able to respect the planning.
Week after Week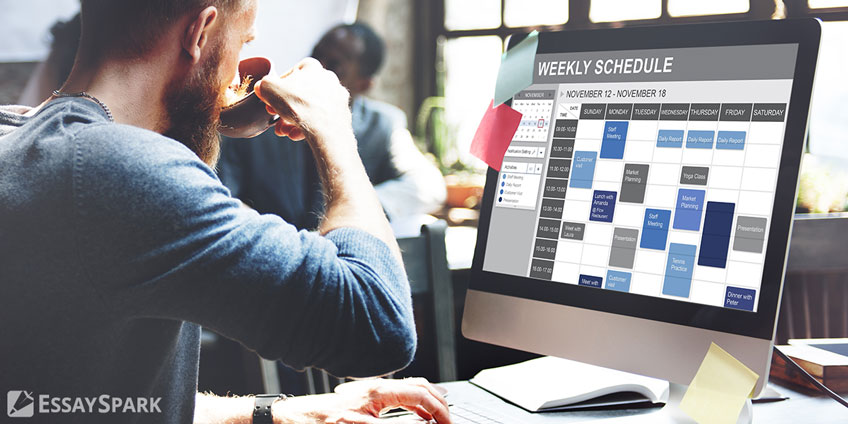 Schedules for the week are usually the best. You should plan what you will do tomorrow to adequately organize today's day. We all have some daily routine with the similar tasks, so writing a plan for the whole week will not be difficult, and you will be able to do more tasks if you only plan your time for every single day.
Plan Activities for Free Time
After planning all your tasks for a week, you should write a plan for your free time. The activities you do for pleasure can also be carefully organized to make the most of this time. Do not even try to organize every minute, but the more confident you are in what you would like to spend your time on, the more positive feelings you will get during your weekends and vacation days.
Take Your Rest Seriously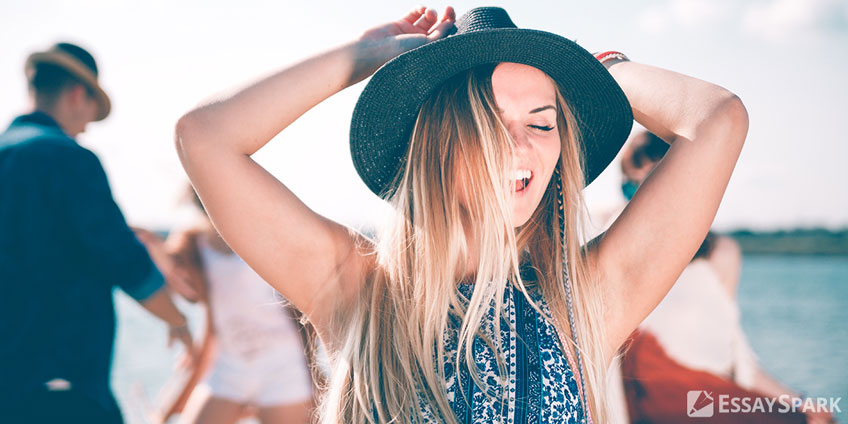 Your weekends and holidays are essential to be successful in your studies and in future as a specialist, so do not neglect it. Do not let the stress appear, use your free time to get more energy and get rid of stress. Enjoy doing activities that you like and spend the time with such interesting people who influence your state of mind in a positive way.
Today Against Tomorrow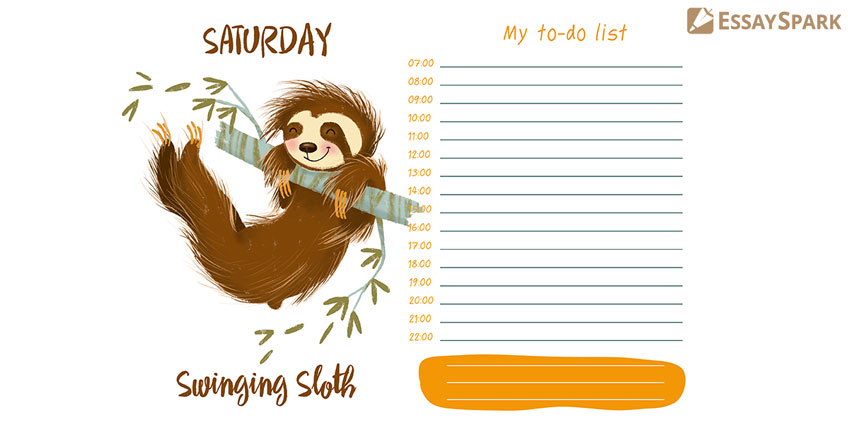 Start using your plan today, do not postpone it for tomorrow to become productive. At first, you may have some small troubles, but after that, it will turn into a routine that you will repeat regularly without any difficulties. Without realizing it, you will acquire a habit that will leave you more time to rest each day and let you be productive. You will do all the tasks on time and buy essays when you need it. You will forget about the lack of time because you will learn how to use it rationally.
How to Enjoy Your Free Time?
When you think about your professional success, you first think about the effective strategies and behaviors at work or studying. Yet in the evening when you arrive home or during the weekend, you can still impact your professional life by wisely using your free time for your studies.