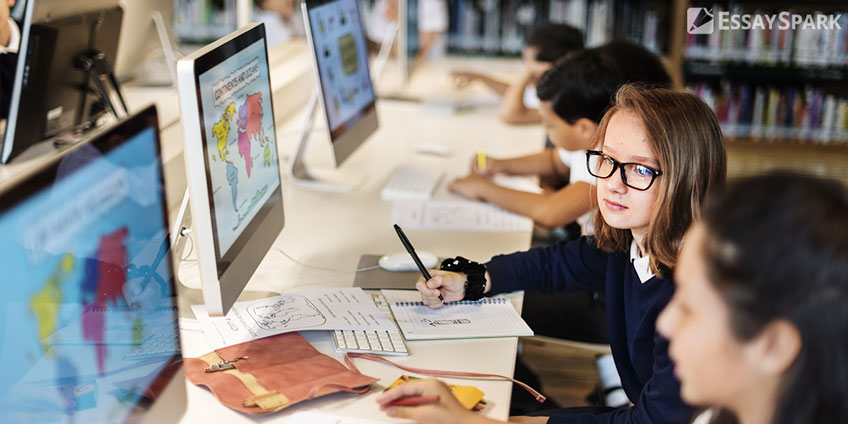 Nowadays, schools are moving at a high pace toward digitalization, adopting new ways of teaching by using brand-new digital devices. Digital learning is no longer about using laptops in the classroom only. It gives an opportunity to get online essay help, complete a certain course, or even get a degree remotely! And that's not all!
Digital Clocks
Many older folks are upset due to the fact that most children can't read analog clocks, and teachers have to replace them with the digital ones. They claim that knowing how to tell the time with an analog clock is an essential skill without which children will have a lot of problems later in life. While I agree that reading an analog clock is like a small exercise for a brain, there are a lot of other activities which improve cognitive memory: playing a musical instrument, solving math problems, doing research for an essay, etc.
Of course, it's always sad when something becomes obsolete, but we have to face the truth and admit that digital clocks are more portable and accurate. The times are changing and often for the better.
For example, nowadays, many students don't have to carry heavy books thanks to technology. Unlike eBooks, ordinary textbooks are more expensive for students and costly to the environment. Moreover, students now can write without paper, and this is beneficial to the environment.
Online Educational Platforms
Such educational platforms as Khan Academy and Coursera enable driven people to educate themselves by providing high-quality courses and talks on different subjects. You can even learn there how to write a great essay. It's very convenient. When you want to study something, you no longer have to go anywhere or pay a lot of money. Some websites offer a possibility to communicate with pro essay writers as well, so you may learn from those who have a long experience in writing.
Besides, these educational platforms offer a pleasant and encouraging education process. But most importantly, they reduce the gap between the rich and the poor by offering education to everybody.
Admissions
With admissions websites, it's much easier to choose and apply for a college. You fill in the common application form, choose the institution, and the website gives you information about a faculty, courses and the test scores you need in order to get in. You can even apply directly from the website. In addition, you may request a perfect personal statement or an admission letter to be written on EssaySpark.Com!
In addition, colleges pay close attention to how their websites look. They know that the better their website is, the more students it will attract.
John Hopkins University is a good example of an educational institution with an attractive website. And the official website of the George Washington University even offers you a virtual tour around the city and the campus.
Some universities have Digital Admissions Days for international students which are conducted via Skype. They help both a student and an interviewer get to know each other better and learn whether the college is the right place for a student. It also gives a student an opportunity to meet undergraduates and get some sense of the environment of the college.
Downsides
However, because everything happens fast on the web, students are more likely to want an immediate answer to a question. It may become difficult to make an effort to find something out if you can't do it with a click of a button.
Those students who spend too much time wandering around the net are most likely to have problems with concentrating on writing an essay or doing math. Some people call this "app mentality." It's important to remember that if used properly, apps can help students explore new paths. However, if students use them for the purpose of entertainment only, it may influence the overall quality of education negatively.