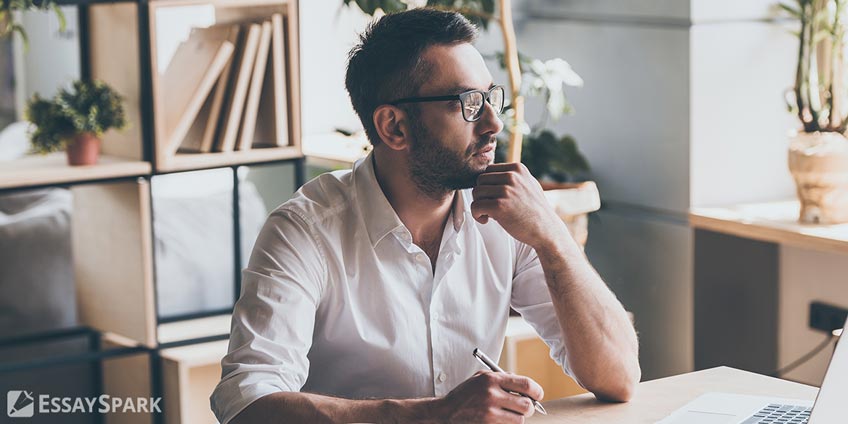 A fairly extended and sometimes painful question. Indeed, you can start to think, looking at how former groupmates, who were the bottom of the group, go by expensive cars and develop their business.
In some countries, it is actually easier to find a low-skilled job and earn good money. In any case, to receive significantly more than at public post with a higher education.
Why again this topic? Think about what will happen without higher education. You do not take exams, do not waste time, nerves, do not read specialized literature. What will happen? Nothing.
Nothing good would happen. Still, the higher school itself gives a person something that is not otherwise available. We want to tell about this. For a start, let us talk about professional qualities, because first of all higher education is obtained for the sake of the profession.
Professional Plan
You get a profession. This is obvious and trivial, but it does not cease to be true. Gained knowledge in a particular specialty allows you to work in this very specialty. If the profession is in demand (for example, we will not go far – a doctor), then there is always the opportunity to find a job.
We want to say that the diploma is a kind of insurance. If hard times come, you can always go without problems to work on your profile. Of course, the salary is not so big, but it will help survive the difficult period.
You get the prospect of career growth. It is not always so, but still, having a higher education diploma, it is easier to develop your career. Many serious companies accept people with only higher education for leadership positions. This is certainly not a decisive factor, but still important.
You get open doors for your own business. For example, a teacher can do tutoring. A, he or she already has all that is needed (diploma and skills). The doctor can arrange a private reception (this, of course, is not easy, but it is impossible in principle without a doctor's diploma). There are hundreds of such examples. Qualified work can always bring profit.
Personal Plan
Your brain is developing. All these examinations, seminars and other joys of student life somehow enhance the intellectual level of a person. Long studying trains well the brain.
A person with a higher education is much easier to understand something new, to master a new specialty, to get new skills. As one student said: "If you understand biochemistry, you can understand anything". By and large, it is true.
The university is a kind of school of life. Nonresident students who live in a dorm learn how to plan their own expenses and arrange their own life. Numerous tests, examinations learn to go out from almost any difficult situation with a head high. In addition, there is some discipline, a sense of responsibility and a desire for self-development.
Many professions have practical application. Therefore, if you cannot find a good job, you can use this knowledge for yourself. For example, medical education allows you to orient yourself in various diseases and methods of treatment. And this knowledge is always useful in life.
Your horizon is expanding. You get an awareness of your own worth. A confident person can always succeed.
Therefore, do not rush to regret the decision to graduate from the university. It just seems like time is wasted. In fact, there are a lot of pluses.